Workation from the inside
2023-11-06
In early October, the SolarEdge team – a strong player in the global photovoltaic market – spent several intense days outside the office. This time, not on client visits, but on a "workation" - combining company workshops, daily project work, and relaxation after work.
How does the workation look from the inside at "Mirror of Water" house?
Morning coffee and the start of workshops
After coffee and breakfast, without delay in commuting to the office, work or workshops can begin. The entire team can comfortably work in the dining room at a large table, and for more intimate meetings, there is an additional closed room on the ground floor. If someone wants to change their place at the table, they can comfortably sit by the sofa or in one of the armchairs in the living room.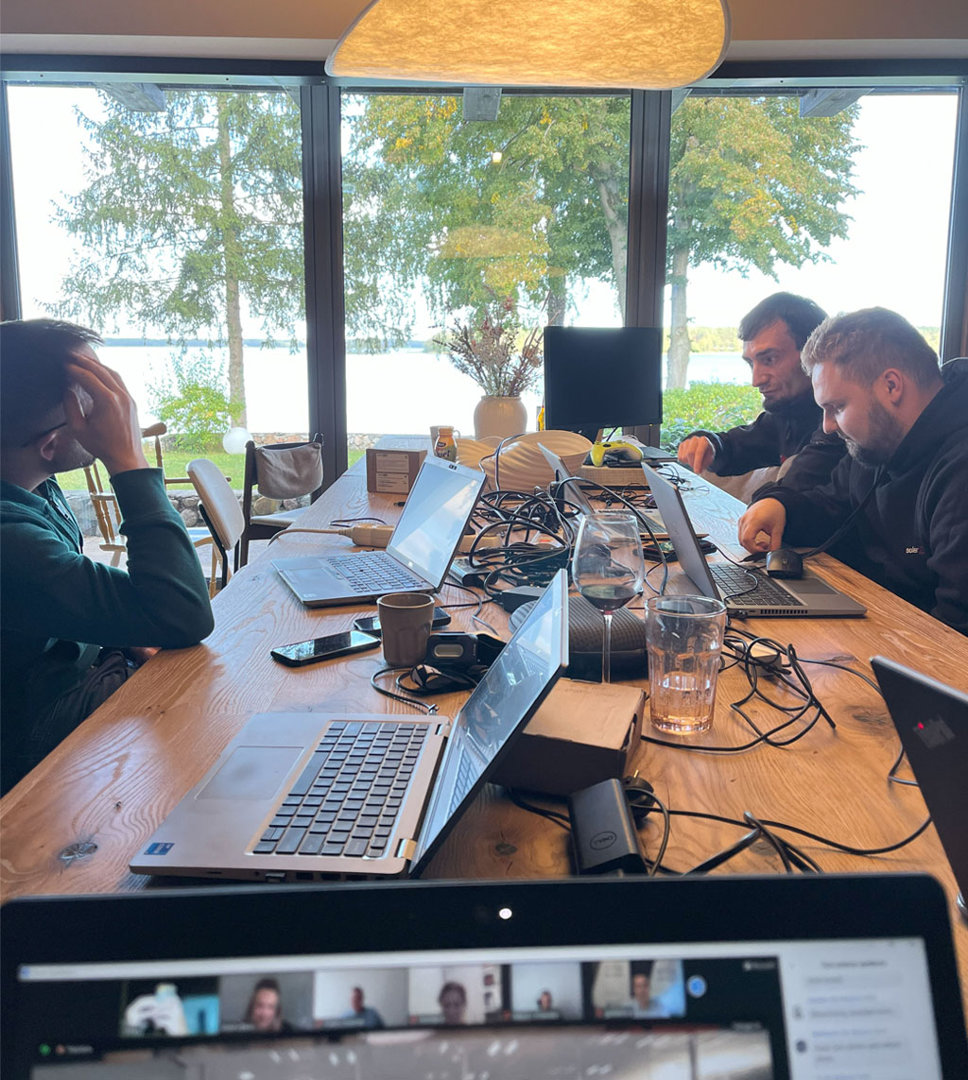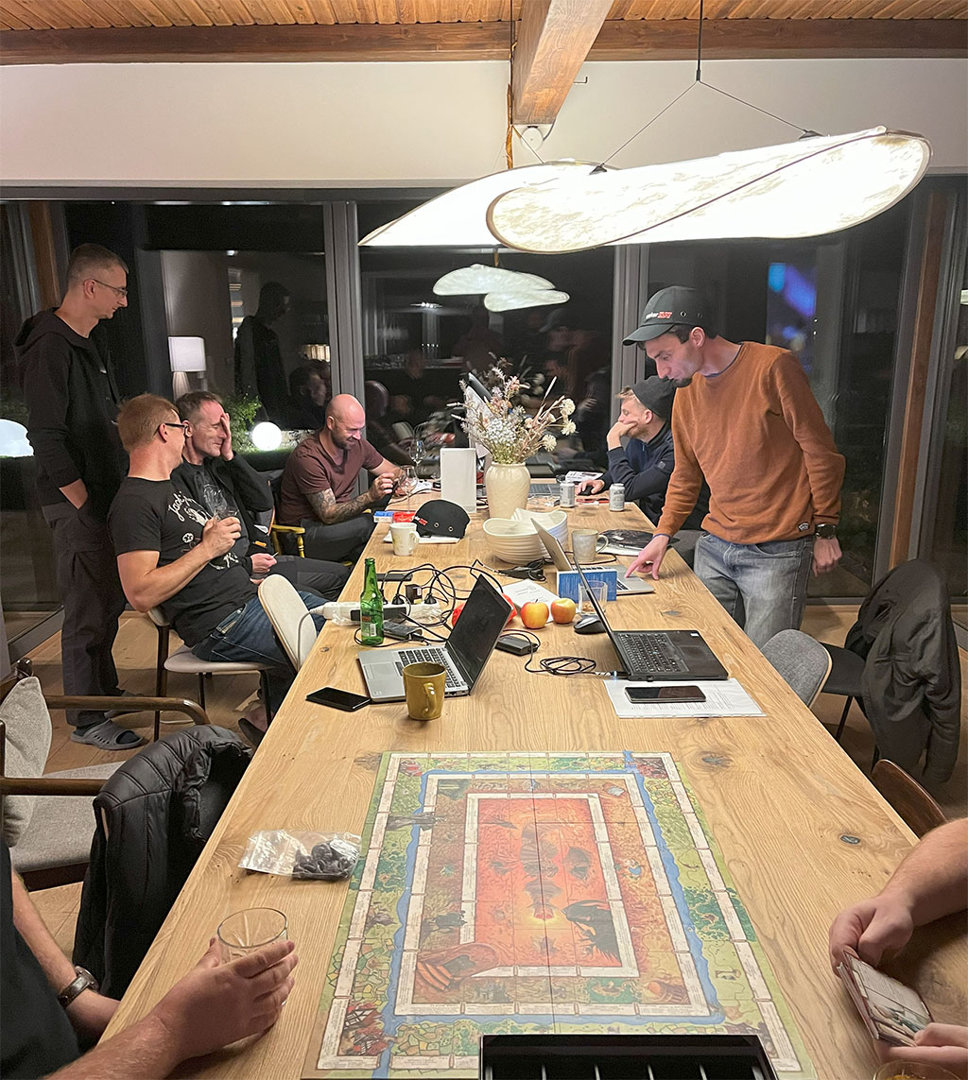 Instead of sitting, it's better to walk.
The business world increasingly promotes the idea of "walk and talk," which has already taken root overseas. The trend of holding meetings during walks is particularly popularized by Silicon Valley managers. Steve Jobs, the founder of Apple, was a well-known advocate of this approach. The "walk and talk" concept involves conducting business meetings during walks, combining professional benefits with health care. This not only addresses current issues but also takes care of physical well-being. For business walks, we invite you to our quite extensive forest next to the house, or if the entire strategy needs to be discussed – on a route through the forest around Lake Kałębie, which should take up to five hours. We guarantee a different perspective for solving routine corporate challenges and problems!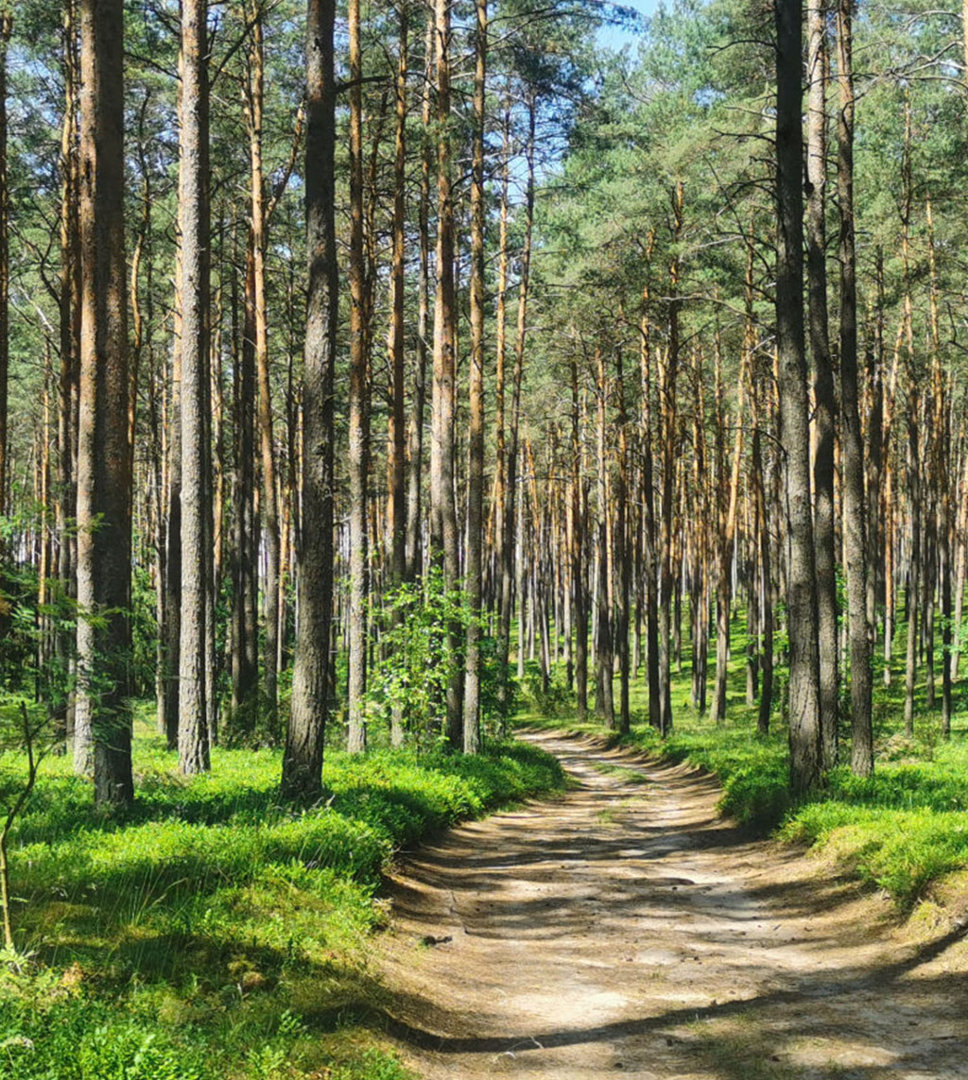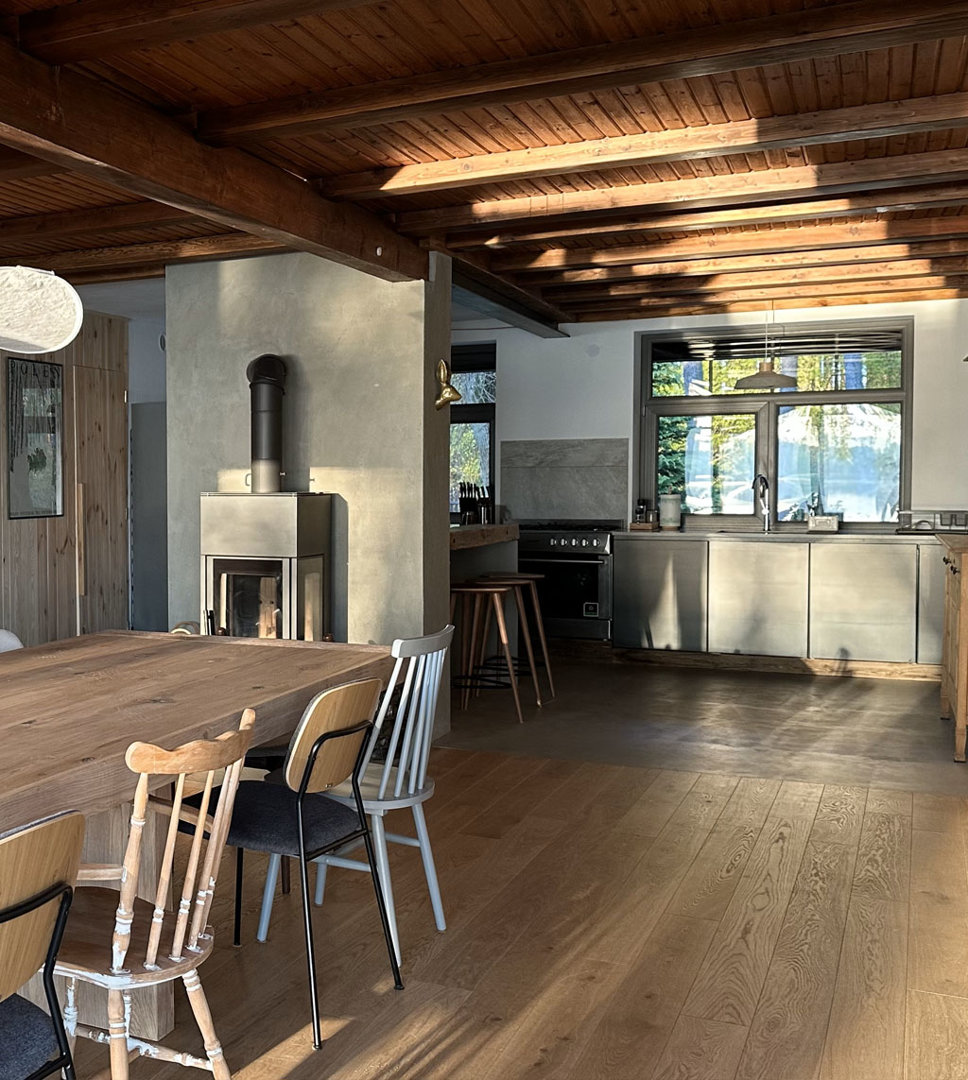 Culinary experiences at the heart of the event
Cooking together provides an excellent opportunity to build bonds among team members. In "Mirror of Water," the spacious kitchen offers perfect opportunities for this. You can organize a culinary contest or prepare meals in a rotating fashion, like on a sea watch. It's not only a tasty but also a pleasant way to spend time together. Cooking and eating outdoors? In the garden and next to the house, there are several tables and a place for a bonfire and grill. However, if you run out of ideas for more dishes, we have at least a few proven restaurants in the area :)
Board games and social entertainment
After cooking together, it's time for relaxation and entertainment. The SolarEdge team opted for board games. It's an excellent way to develop teamwork skills while guaranteeing great fun. Laughter and friendly competition will make the atmosphere even more amazing. For fans of individual games – there is a projector and screen to connect a console.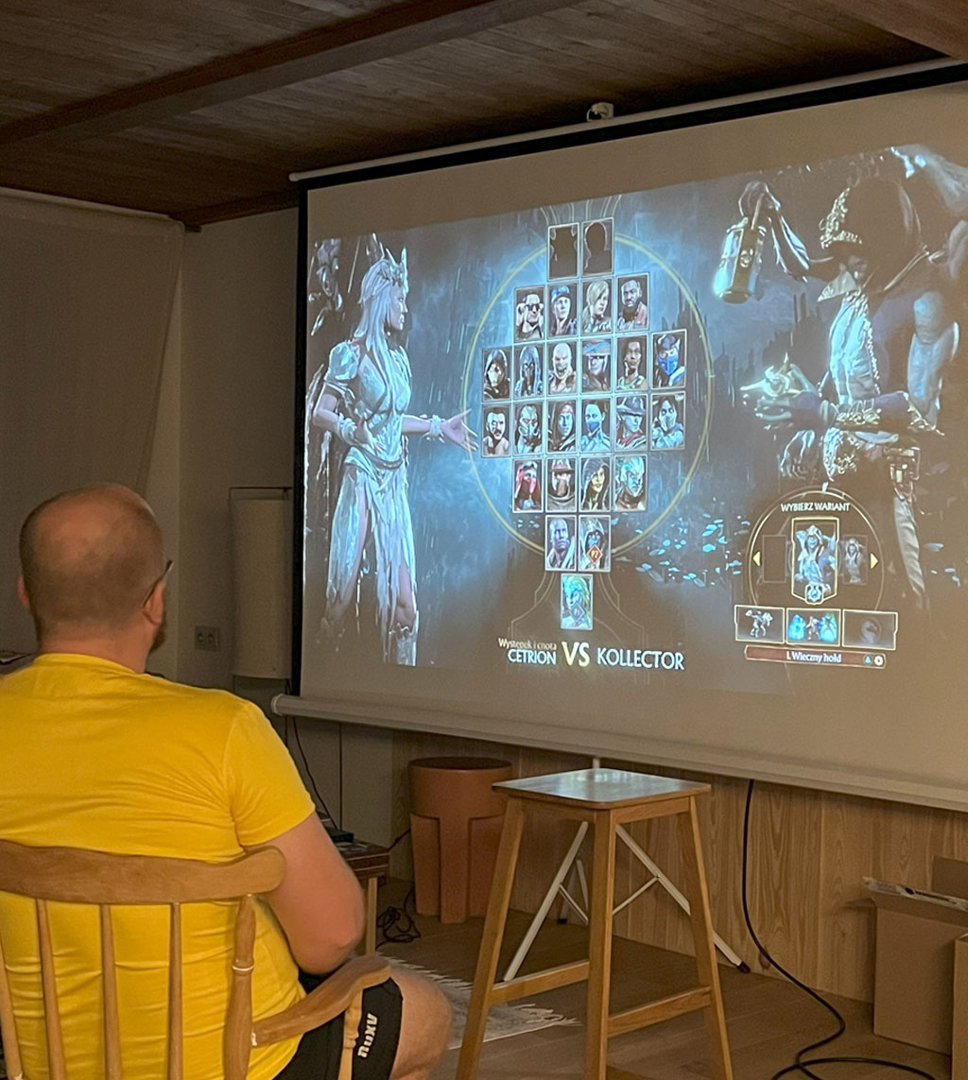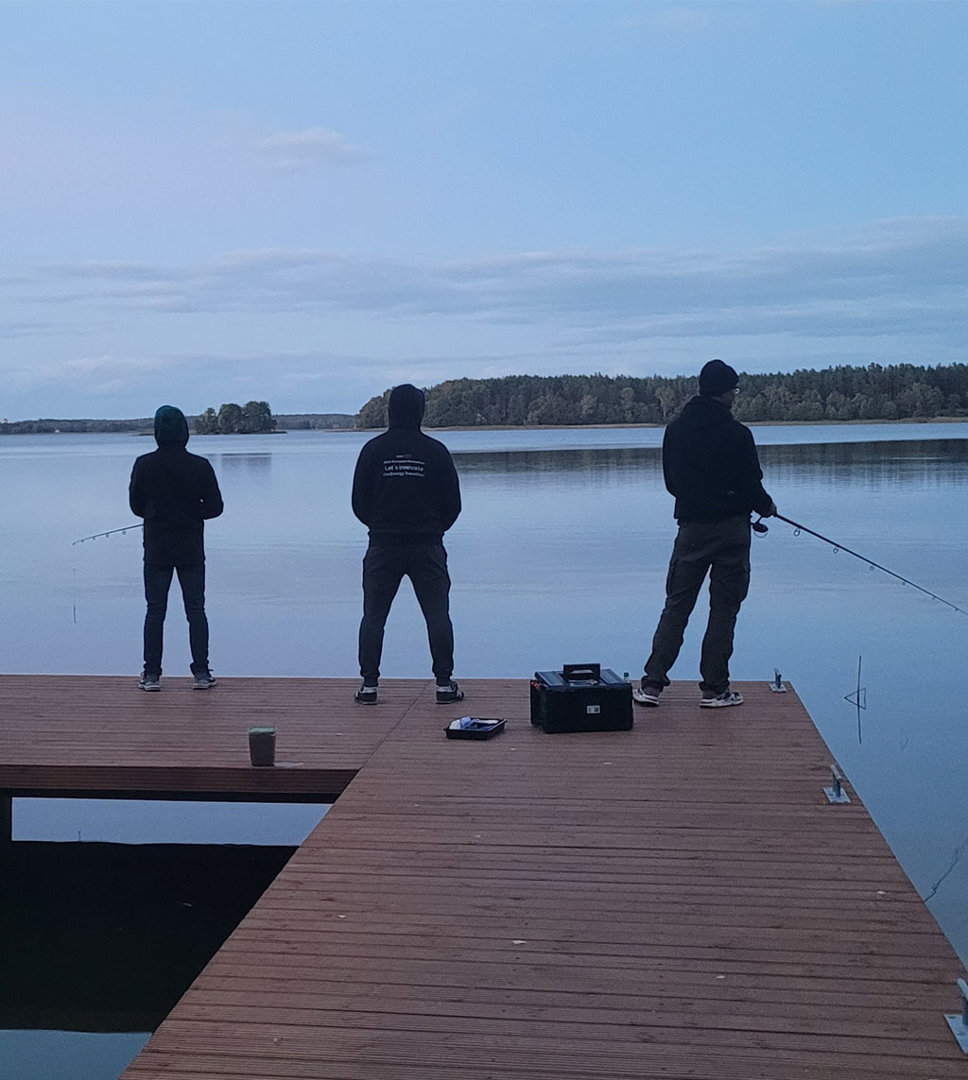 Fishing and mushroom picking
Three hours before sunrise or three hours after sunset (that is, before and after work) – this is the perfect time for fishing with a guarantee of a catch. Apparently, around our jetty, there are the most perch and pike. For the less patient, mushroom picking in our forest or throughout the Tuchola Forest region. In September and October, it's easiest to find porcini, boletus, and slippery jacks, and in November – wood hedgehogs, chanterelles, and saffron milk caps. The forest is incredibly close to the kitchen, so most likely, the harvests and catches will not stay at home with you.
Shared movie nights on the big screen
A joint team-building trip is also a good opportunity for watching favorite movies together on a big screen. We have fast internet, so you will surely find a good movie suggestion on streaming services for the screening.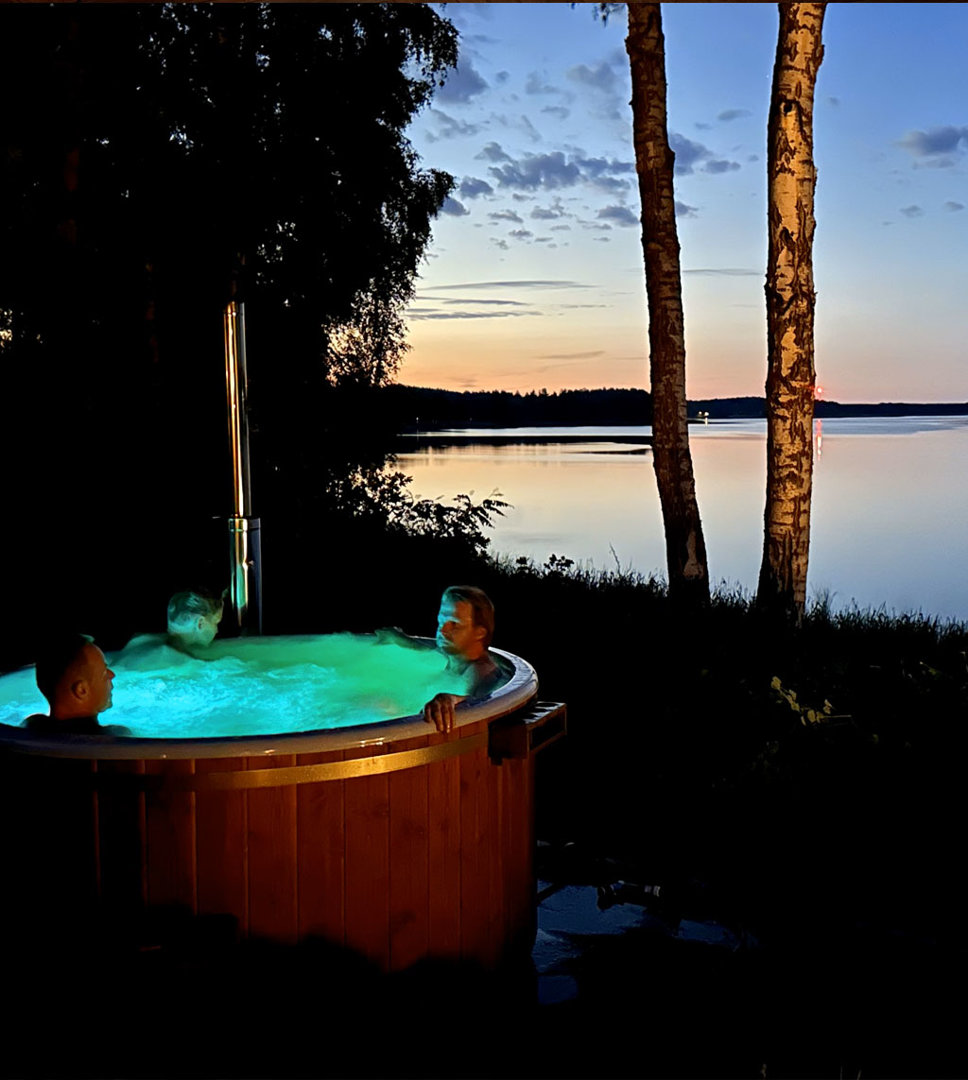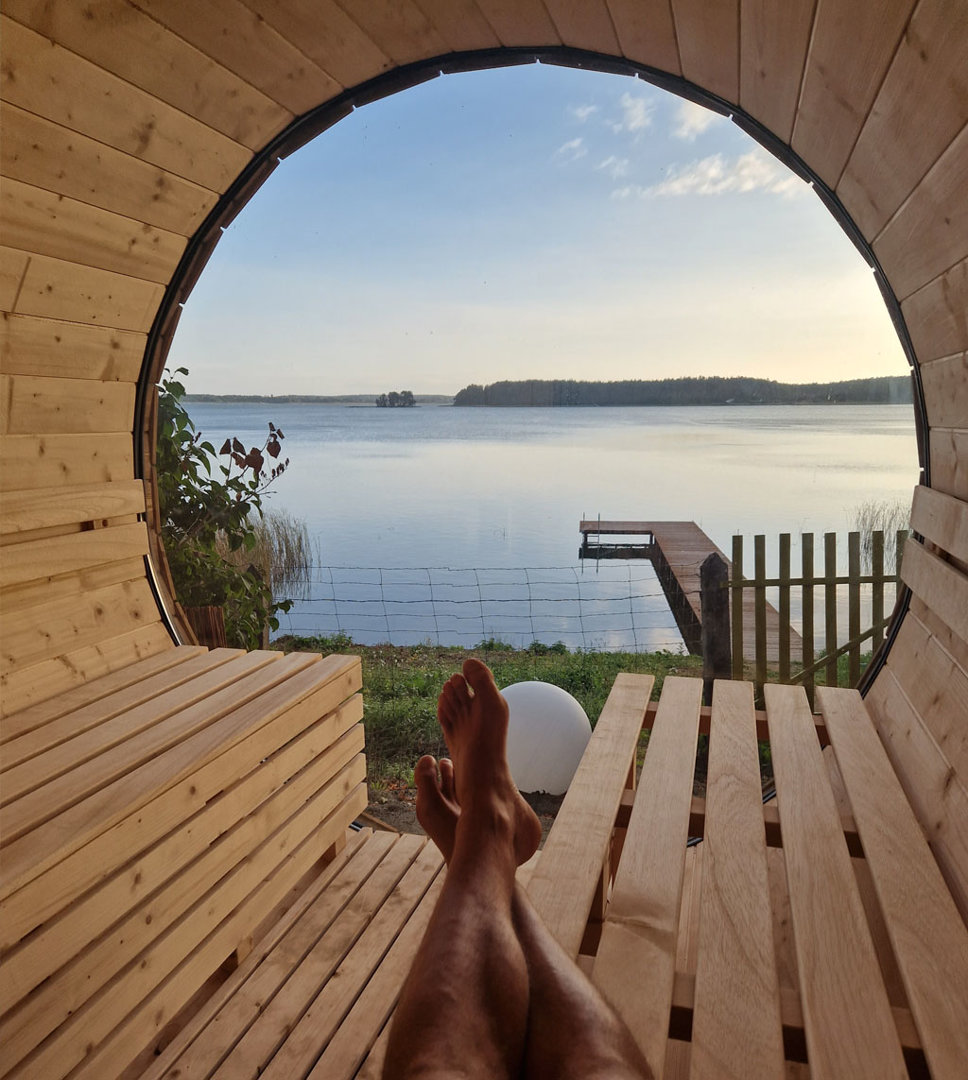 Relaxation in a hot bath and Finnish sauna
In the evening, it's time to relax. For this purpose, a hot bath or sauna will be ideal. You can relax in a hot bath, surrounded by fresh air and a view of Lake Kałębie. Additionally, we suggest relaxing in a Finnish sauna, where the warmth of the surroundings and the view of the water will allow you to detach from everyday professional concerns and regenerate your strength.
We thank SolarEdge for providing the photos. We can't wait for your next visit in May!
#solaredge #solaredgepolska #workation #pracokacje #borytucholskie #kociewie #lustrowody